Restaurant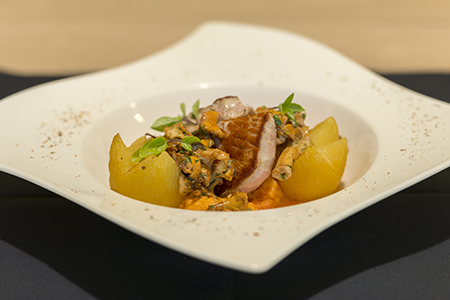 Buffet breakfast
served from 6.30 to 9.30 a.m.
Lunch & dinner
served from 11.30 a.m. until 2 p.m. and from 6.00 p.m until 9.30 p.m. Styrian delicacies from chicken and Forelle pears to Almochsen filet steak, delicious noodle dishes, wide selection of salads and national specialities are also included on our menu.
Home-made cakes and snacks served from 7 a.m. until 11 p.m.
Members of Staff
The aim of all of us is to spoil you, our valued guests, with some Styrian hospitality and our readiness to help so that you become regular guests. Good training, well-regulated procedures and a team spirit are what are needed for us to achieve these goals.
Management:
Host Alfred Grabner, Elisabeth Grabner, Assisent Manager, Hannes Premm